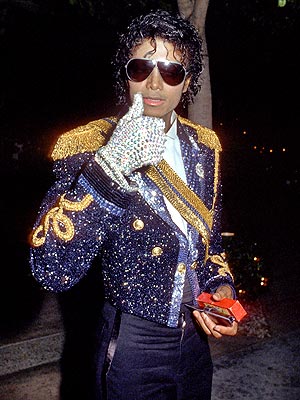 Unbelievable week!
Ed McMachon died on Tuesday. This morning Farrah Fawcett joined God's Angles. Now I'm getting confirmation that singing super star Michael Jackson has died.
McMahon was older, 84 years old, and had been having some health problems of late. Fawcett, age 62, had a battle with cancer. And Jackson, only 50, was experiencing some health problems and early news reports say he had a heart attack today that killed him.
Each of them is well known - iconic really - for what they've done. It's sad to see them all go in just one week.
I remember Michael Jackson being a superstar when I was in grade school and middle school. My sister even had a red jacket covered with zippers similar to the one Jackson wore in Thriller that we referred to as her Michael Jackson jacket. Kids were trying to figure out his moon walk and making sequin covered gloves. There were books about him, posters, MTV played his videos constantly. He had that Pepsi add incident when his hair started on fire - I remember constant news updates about that. Like so many who rise to stardom as children, he had his mental problems, and those definately became more of Jackson's persona in the last decade or so. But I always remember him as that pop icon cranking out hit after hit.
What a sad week!